TDK SP400 Active Weather-Resistant Earphones Blue
Perfect for an active lifestyle
Advanced sound driver technology enables glorious sound quality
Gold plated 3.5mm connector for superior performance
Includes flex anti-tangle cord system
Built-in controls for music and calls
Includes replacement buds for the perfect fit
Glow in the dark luminous cord for high visibility
Compatible with any phone, music player or other device with a 3.5 mm audio connector
Speaker Size: 9.1mm
Frequency range: 20-20,000Hz
Sensitivity: 102dB
Impedance: 35 Ohms (± 15%) 
Cable Length: 120cm (4ft)
Jack: 3.5mm

6 Months ePlaza Warranty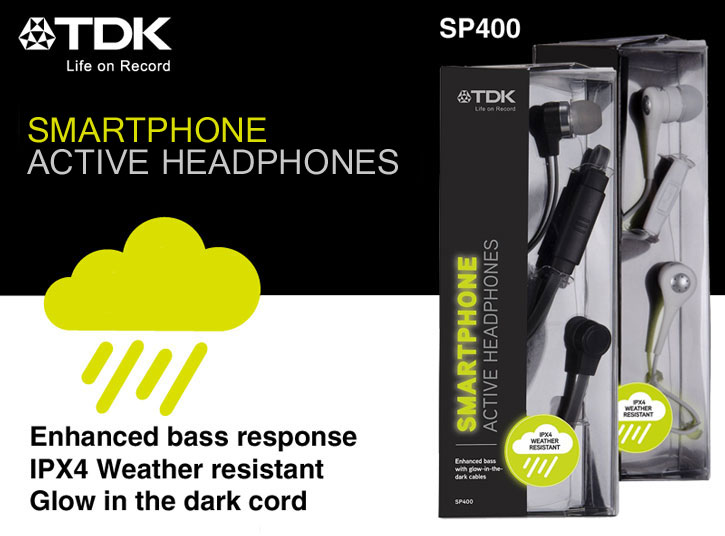 Perfect for an active lifestyle
The TDK SP400 earphones are small, lightweight and designed for an active lifestyle. These awesome stereo earphones come in a weather, water, rain & sweat resistant casing with a flat anti-tangle flex cord and are rated at IPX4, which means that these earphones will be protected from total dust ingress and sustained water spray from any direction. What all this means essentially is that you can take them pretty much anywhere, do anything, and they will perform perfectly. Gym workout? No problem. Long hikes through the wilderness in all sorts of weather? It's all covered!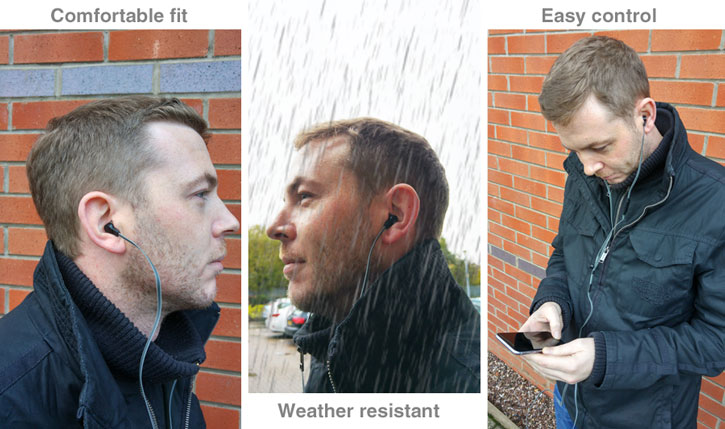 Advanced sound driver technology enables glorious sound quality
These formidable active earphones feature high quality cabling that increases the clarity, dynamics and power of the audio signals that travel through them to deliver a rich sound quality. Additionally, advanced driver technologies with bass enhancement are engineered to deliver powerful enhanced bass, punchy mids and crystal-clear highs with a  wide dynamic frequency range from a deep 20Hz to a crisp 20KHz. The drivers deliver awesome sound for such a small device, meaning that no matter what your taste in music is, this technology will deliver it as it was meant to be heard.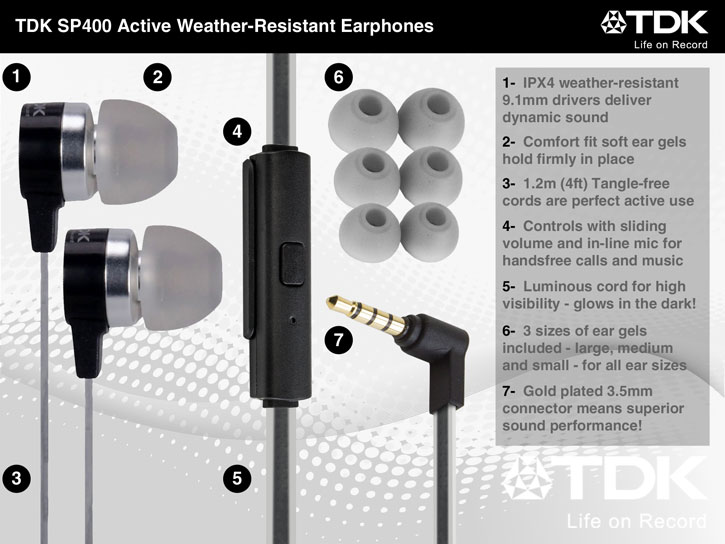 Gold plated 3.5mm connector for superior performance
It's not just a gimmick, having a gold plated connector is proven to improve connectivity and performance. These awesome earphones feature this too. It looks great but, more importantly, it works! When it comes to performance, these earphones have the midas touch.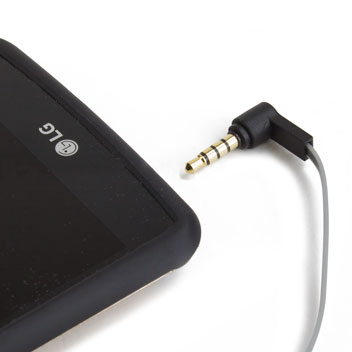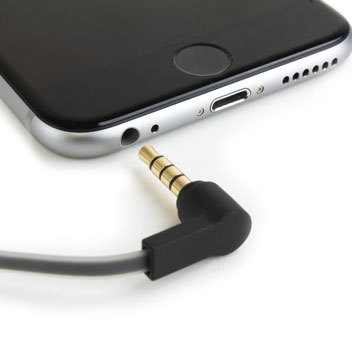 Gold plated connector for superb performance
Includes flex anti-tangle cord system
With the TDK SP400 earphones you need not worry about knotted cables. The wide flat headphone cable is specially designed to resist tangling, so you can store them however you want and pull them straight out, ready for use when you need them. They wont become distracting and obstructive in your activities either! This is a priceless feature as anybody who is active and like to listen to music will tell you.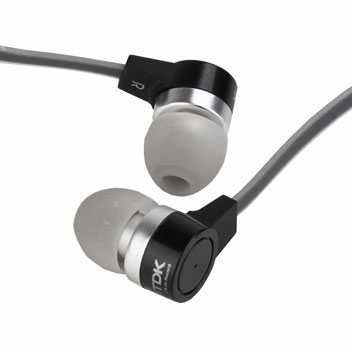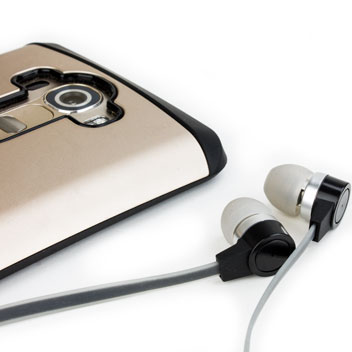 Look, no tangles! No matter what you do to them, they're not tangling.
Built-in controls for music and calls
Operate your music selection as well as answer or end phone calls all from the built-in remote. Simply select from the controls that exist in the comfortable and easy to reach location right on the cable, adjusting your music playback and answering that all important phone call. There's an in-line mic on hand to help with calls too.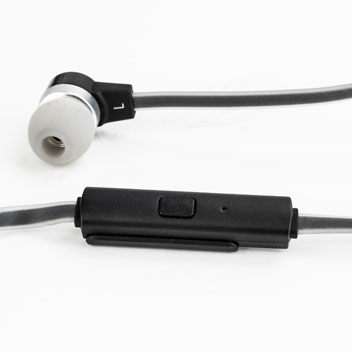 Above left: Easy resistor volume control for intuitive one handed use. Above right: 3 size fits all! Small, medium and large ear gels to suit any ear.
Includes non-slip buds in 3 sizes for the perfect fit
Included in the pack of these earphones are non-slip earbuds in 3 different sizes (small, medium and large) designed to give you the the best possible earphone fit without coming loose. Not only will this provide maximum comfort, but also ensure the ultimate in sound quality.
Glow in the dark luminous cord for high visibility
In situations where you need to be seen, these earphones really stand out, and so will you. The cords are luminous and will glow in dim or limited light situations, such as night or evening time, heavy fog and rain. What this essentially means is that you are safer as you're more visible to drivers, cyclists and pedestrians. This will be extra peace of mind if you're walking or running next to a road or cycle path. And also, well, it looks cool.
Compatible with any phone, music player or other device with a 3.5 mm audio connector
Fully compatible with any audio device with a standard 3.5mm stereo jack, the SP400 earphones are fully compatible with any smartphone or music device which support a 3.5mm aux output.